Event of Outcome Study on Case of "Mass Innovation Inside Company" Held Successfully
Forty-two representatives from technology managers, business leaders and research & development community, organized by Suzhou Productivity Promotion Center (SZPPT), had a study tour of Sohbi Craft (Changshu) CO., Ltd., a Japanese manufacturer, in the Science Park of Changshu University on the afternoon of April 14. They learned how the company had realized transformation and upgrading by promoting mass innovation among all its employees.

The representatives first visited the experience zone of the innovative technology exhibition hall, and learnt how the mass innovation campaign positively impacted the production, manufacturing, processing, logistics and other aspects of the company by watching videos. Then the board and workshop director gave a detailed introduction of the company background when it initiated the campaign and how it maintained to do the technological innovation activities of ISOAP (International, Standardization, Organization, Aided and Price) for 31 times in the past 17 years. Next, the supervisor of the department of new product development, a senior consultant on Enterprise Resources Planning (ERP) and the supervisor of NC project team told them the ISOAP activities, cases of mass innovation and its transfer of technological services to other companies in the recent years. Then, the ERP system of the company was demonstrated for them. The system can monitor the running of equipment and production data by way of real-time data collection and enable managers to remotely monitor the production sites via internal network in their offices. It is not easy for these employees, with an education of high school, to make such a high-level information system after their own efforts. Every representative left the room feeling fuller.

The representatives present asked many questions and conducted an in-depth exchange with the speakers. Despite the limit time, all felt that they had learnt a lot and had a better understanding of how the "public entrepreneurship and mass innovation" campaign can be implemented in a traditional manufacturing company.

Representatives were visiting the exhibition hall.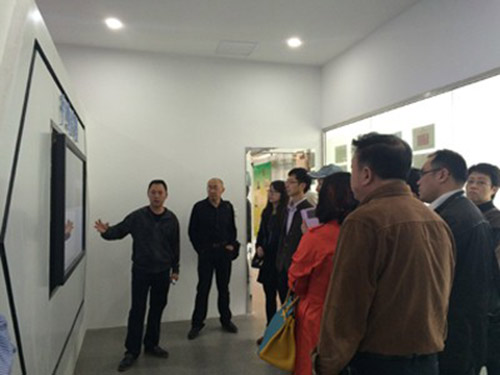 Jin Jiguang, president, was speaking about the mass innovation of Sohbi Craft (Changshu).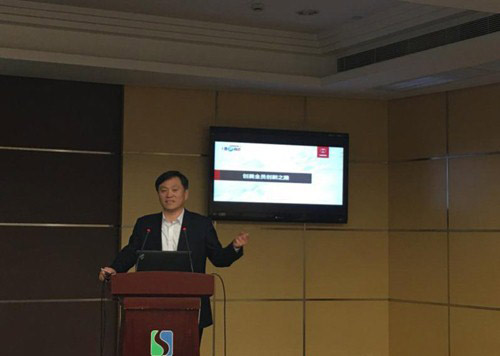 Exchanges and communication during the Q & A session.