China, Indonesia Building Closely Connected Future
As the first head of state received by China since the Beijing Olympic Winter Games in February, Indonesian President Joko Widodo's visit on July 25 to 26 attracted global attention.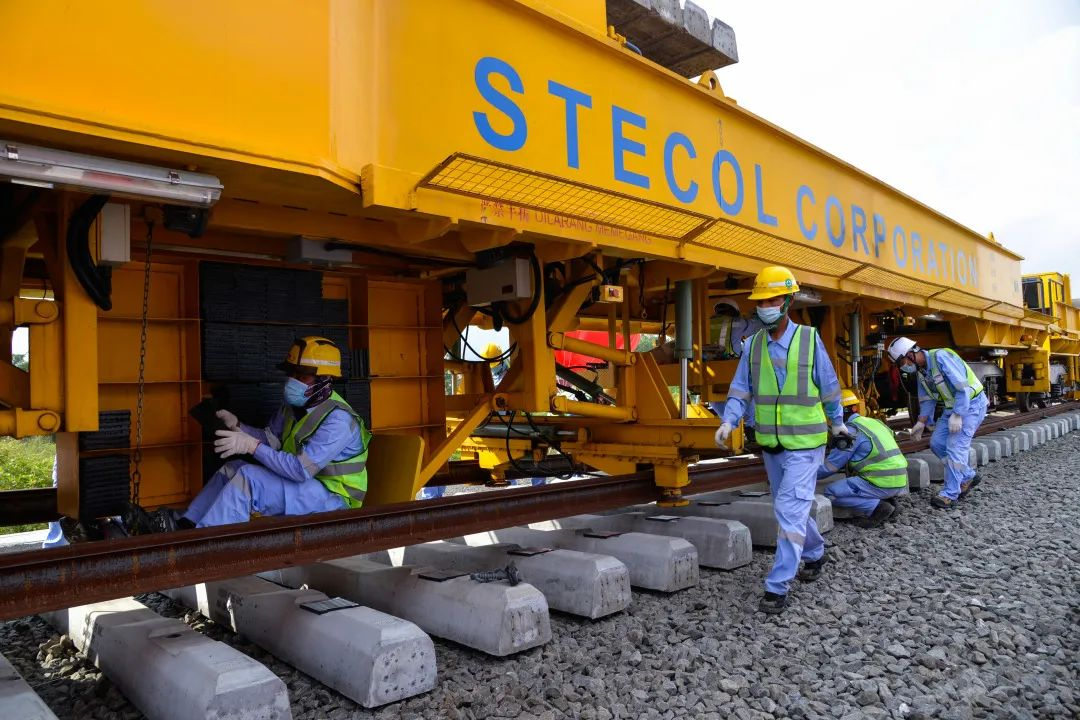 Workers at the construction site of the Jakarta-Bandung High-Speed Railway, designed with "China Standard" and will be furnished with equipment manufactured in China.
Indonesia's online news website Zonajakarta said it proved China's importance for Indonesia, and the two sides' common expectations to build a China-Indonesia community with a shared future.
During the visit, the two sides issued a Joint Press Statement on the bilateral meeting, signed a Memorandum of Understanding on jointly promoting cooperation on the Silk Road Economic Belt, the 21st Century Maritime Silk Road Initiative and the Global Maritime Fulcrum, as well as other cooperation documents in areas as vaccines, green development, cyber security and ocean development.
"The Indonesia-China cooperation is not only beneficial to Indonesians and Chinese, but also to all the peoples of East Asia," said Jusuf Wanandi, senior fellow and co-founder of Indonesia's leading think tank.
China and Indonesia are at similar development stages, have shared interests, and a closely connected future. Building a China-Indonesia community with a shared future is the common aspiration and expectation of the two peoples.
In recent years, the China-Indonesia relationship has enjoyed robust growth, demonstrating great resilience and vitality. Especially since the outbreak of COVID-19 pandemic, China and Indonesia have supported each other in fighting the virus.
China took the lead in providing anti-pandemic assistance to Indonesia. More than 80 percent of COVID-19 vaccines in Indonesia came from China. Five Chinese vaccine companies have worked with Indonesia in research and development, procurement, filling, and production through four different technologies.
Indonesia's Foreign Minister Retno Marsudi expressed gratitude and appreciation for the vaccine support given by the Chinese government, Sinovac and the Red Cross Society of China.
In future, China is expected to continue to fully support Indonesia in building a regional vaccine production hub, and step up public health cooperation with Indonesia.
Tech cooperation with Indonisa has also been strengthened.
According to the Financial Times, China's tech investment in Indonesia is experiencing a sharp spike. Stephanie Davis, managing director of Google's south-east Asia and south Asia business, said, "The Chinese remain very important investors particularly in the e-commerce space."
Besides taking an active part in the development of Indonesia's North Kalimantan Industrial Park, China has been expanding cooperation in cultivating new growth drivers in the digital economy and green development, among other areas.
President Widodo said Indonesia will work with China to keep deepening their comprehensive strategic partnership and make still greater contributions to regional peace and global development.