Science Cannot Thrive in Isolation
"Today, the unbelievable speed of the knowledge evolution requires constant exchanges and cooperation. We always need to communicate with colleagues about the latest findings and share the important parts," Philippe De Maeyer, a prominent scientist, told Science and Technology Daily recently.
De Maeyer is an emeritus senior professor in cartography and geographic information system (GIS) at Ghent University in Belgium and a visiting professor at the Xinjiang Institute of Ecology and Geography (XIEG) of Chinese Academy of Sciences (CAS). More than just a specialist in his field, he is an advocate for cross-disciplinary collaboration and mutual learning.
According to De Maeyer, his career choice was influenced by his parents who are both geographers." I have been involved with maps all my life," he said.
Actually, De Maeyer has a breadth and depth of working and learning experience across different industries, organizations and places. However, he was never satisfied with his research field during his studies and was, "Constantly immersed into new disciplines and industries." He combined geography with courses in programming and learned GIS on his own.
GIS is a system that creates, manages, analyzes, and maps all data types, he said, noting that the benefit of applying GIS mainly include improved communication and efficiency.
His academic journey always enriched his professional background. De Maeyer spent 12 years producing maps with GIS in a leading company in this field. It was until 1999 that he, "Switched to academia and became interested in the theoretical aspects of geographical information."
All his experiences have pushed him to take risks, and he encouraged the youth to step out of their comfort zones and never constrain themselves to a single field.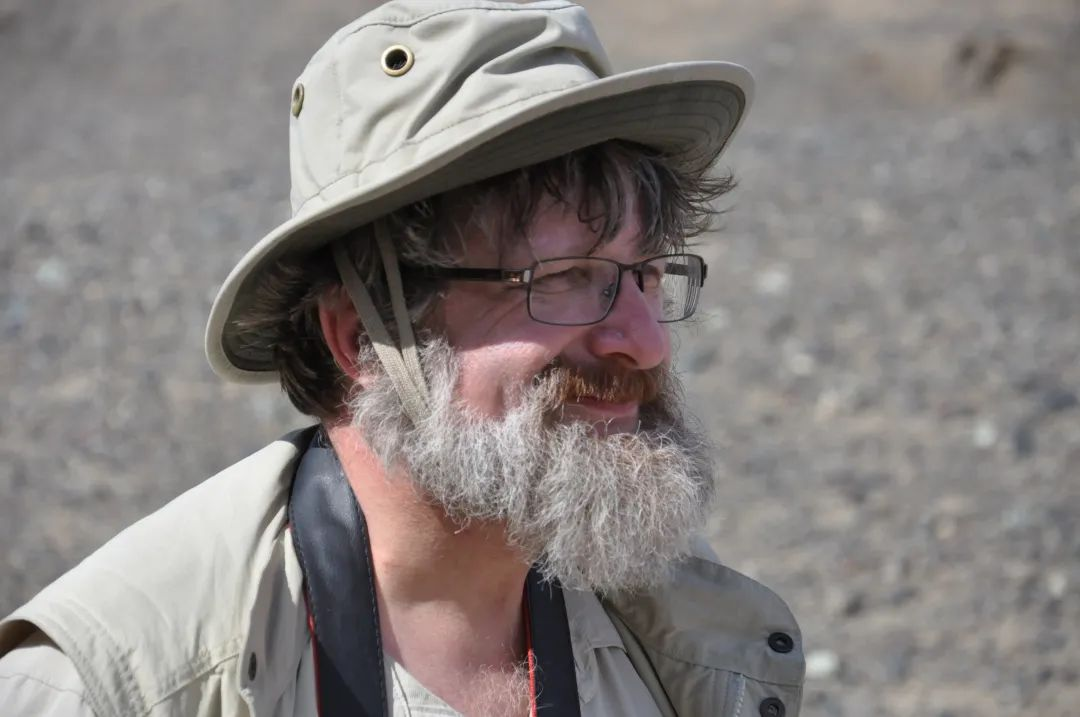 Professor Philippe De Maeyer
De Maeyer retained a vivid memory of his first encounter with XIEG, which started in August 2005. Moreover, his connection with XIEG was attributed to his traits of taking risks and seizing opportunities.
He had routinely undertaken annual trips to China for teaching until the COVID-19 outbreak. However, despite the pandemic making it more difficult for scholars to travel globally, technology has helped keep academic exchanges alive and prosperous.
In 2016, thanks to his efforts, the CAS and Ghent University established the Sino-Belgian Joint Lab for Geo -Information. This is an excellent example of international cooperation.
Although there exist differences in organization and mechanism between China and European countries, De Maeyer firmly believes science itself transcends boundaries. "Mutual understanding between people from cooperative parties plays a vital role in advancing collaborative progress," he said.
However, the joint lab was not always plain sailing at the outset. According to De Maeyer, the formal cooperative structure was gradually established as a result of the efforts of the two parties. This laid a solid foundation for new ideas and achievements.
From De Maeyer's perspective, researchers, especially young scientists, will benefit from professional guidance from an increasing number of senior faculties. More than only academic progress can be expected from the joint lab. "Researchers involved can acquire new working methods from different organizations," he said, adding that the reward also comes from the cultural aspect, leading to a deeper mutual understanding of both parties.
De Maeyer pays special attention to the growth of young researchers. He applauded China's tremendous support for cultivating academic talent. For example, students in the joint lab were able to secure adequate funds to enable them to complete their education.
De Maeyer and his Chinese counterpart, professor Alisher Kurban from XIEG, agreed that the progress made in academic papers published is remarkable. "For me, the growing number of papers written by Chinese authors serves as an indicator of the increase of sci-tech level in China," he said.
Alisher appreciates De Maeyer's essential role in mentoring young researchers. He told Science and Technology Daily that professional training in the joint lab generated many benefits for the students. Some of these benefits are that students become more skilled at writing academic papers and more motivated to speed up the quality of their paper output, said De Maeyer, adding that, "More papers written by the students are [being] published in high-ranked and internationally recognized journals with high impact."
Over the years, De Maeyer's significant international influence in the sci-tech community has provided much help for students from XIEG to experience the global academic domain.