Improvement of Human Well-being Needs Scientific Cooperation
Science is a global language not owned by any one culture or society. Now, as human society faces a more fractured geopolitical framework, it is more important than ever to build and maintain a suitable global framework through science.
According to UNESCO, basic sciences have been instrumental in fighting the COVID-19 pandemic. It allows us to understand that the infection is caused by a virus, what the virus looks like, what the genetic sequence is and what its variants are.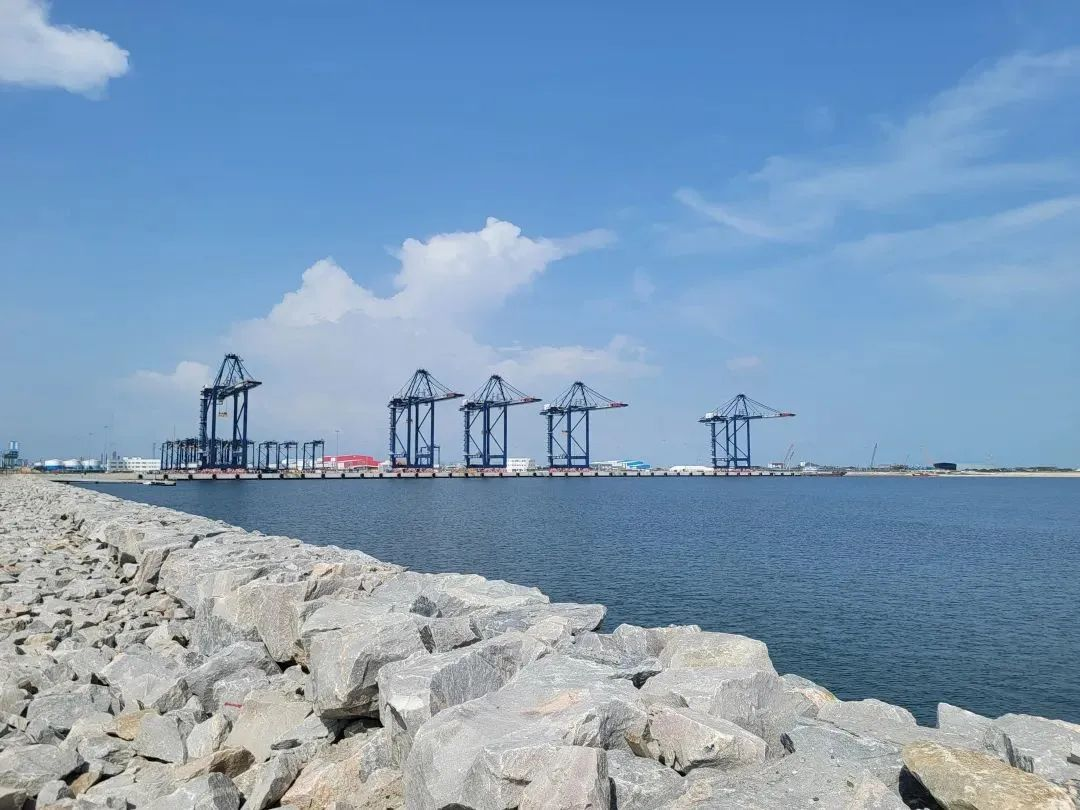 The Laiki deep-water port built by the Chinese company in Lagos, Nigeria completed on October 31.
Basic sciences are instrumental in all areas of our lives. Humanity is at a critical moment of mobilization to convince private sector and political leaders, as well as every global citizen, how important it is to embrace and master basic sciences to ensure a balanced, sustainable and inclusive development of the planet.
According to United Nations Conference on Trade and Development(UNCTAD), unlocking the potential of Industry 4.0, or the fourth industrial revolution in a post-pandemic world, requires stronger global collaboration to ensure all countries have access to the technology and skills necessary.
Science, technology and innovation (STI) can be a driving force for economic diversification and inclusive urban development as countries strive to rebuild their economies in the wake of the COVID-19 pandemic.
China and the U.S. are the world's two science superpowers, jointly accounting for about 40 percent of global scholarly output and over one-third of the world's 8.85 million scientists, according to a UNESCO report released in June 2021.
As the South China Morning Post reported, China-U.S. collaboration in research and innovation will be critical to addressing climate change, pandemics and other challenges that no country can handle alone. But these links are already suffering amid the current global atmosphere, resulting in a decrease of China-U.S. co-publications for the first time in 2021.
China is an indispensable partner if the U.S. is serious about facing global challenges like climate change. The two countries are the world's largest economies, owners of invention patents and suppliers of clean technology.
The U.S. Secretary of State, Antony Blinken, acknowledged in late October that the U.S. must not lose sight of the cooperative aspects of the relationship, recognizing that problems like climate change and global health will be difficult to solve if the two nations do not engage.
Meanwhile, a recent study by the U.S. think tank Rand showed that UK academics largely speak in positive terms about their Chinese partners. This suggested science communities are resisting the pressure to decouple from China to a certain degree.
Rand's report, which surveyed more than 80 researchers, notes the UK and Chinese research ecosystems have become increasingly integrated since the 2000s, particularly in technology-based disciplines, such as synthetic biology, advanced materials, energy and engineering.
In response to the "China scepticism" held by some western politicians, Philip Altbach, distinguished fellow at the Boston College, said that the prejudice will have major implications for scientific development and global higher education.
"Science has long been based on collaboration across borders and has a perhaps unique ability to depoliticize international cooperation, at least to some degree," said Lukas Fiala, China foresight project coordinator at the London School of Economics.
Meanwhile, Kanchana Wanichkorn, vice president of Thailand's office of national higher education, science, research and innovation policy council, said, "Science, technology and innovation have a strong potential to expedite the achievement of Sustainable Development Goal 11 in making cities and human settlements more inclusive, safe, resilient and sustainable."
These sentiments are broadly echoed by Shamika Sirimanne, who heads the CSTD secretariat and UNCTAD's technology and logistics division, who said, "More than ever, the world needs faster deployment of STI solutions to help meet multiple global and national challenges."