Scientific Research Aiming for Unity
British Dr. Norman MacLeod is not only an outstanding paleontologist, but also an educator and an active communicator. He is passionate about balancing these roles simultaneously. In a recent interview with Science and Technology Daily, MacLeod expressed that he is very fortunate to be someone who is able to make a living by doing what he loves to do.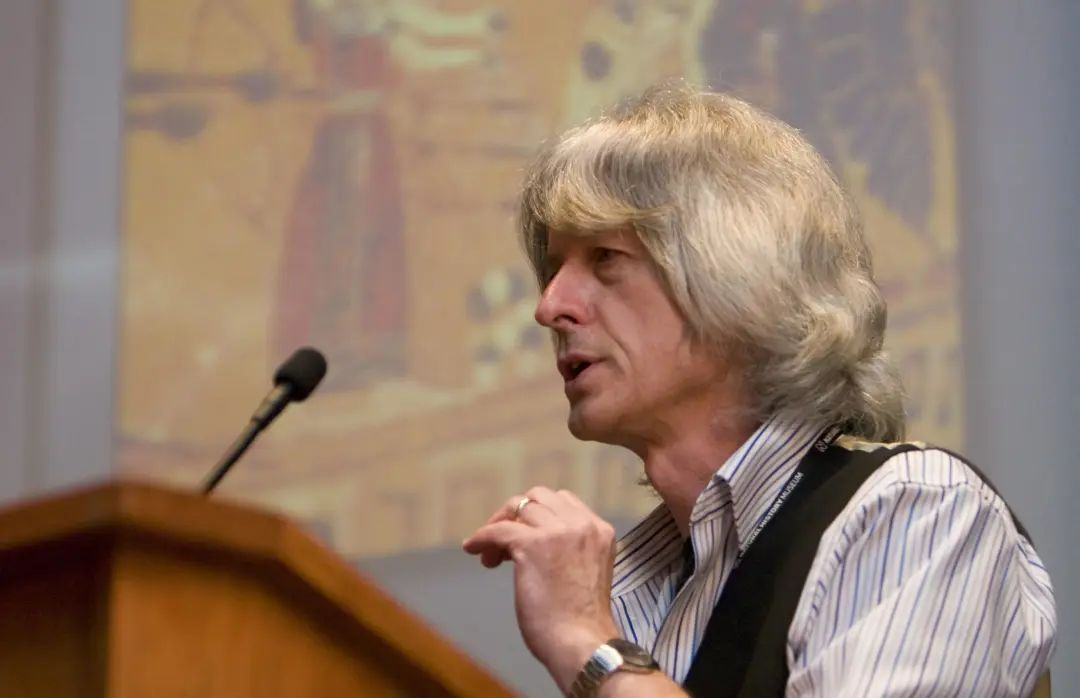 Professor Norman MacLeod
Currently, MacLeod serves as a professor at Nanjing University (NJU). With a long list of research experiences, MacLeod has dedicated his life to studying animals, both living and extinct. His research has spanned various areas of animal-related projects. This scientist is perhaps best known for his work documenting patterns and understanding the causes of Phanerozoic extinctions, especially the end-Cretaceous mass extinction event where he is a leading proponent of the multiple-cause model.
MacLeod's work in paleontology is driven by his pursuit of new knowledge and innovation. He first went to college with the intention of studying engineering, but soon realized that his true passion was in the field of geology and earth sciences. Eventually, he earned his PhD in paleontology, which focuses on the study of ancient animals.
MacLeod developed a special set of tools and skills in morphometrics, which is the mathematical analysis of animal form. As a leading figure in this discipline he has worked with numerous scientists and researchers who wish to apply mathematical analysis to fossils, artifacts, and modern animals.
MacLeod's research has a significant impact on society, despite being removed from everyday concerns. His work on the form of animals is used to study climate change, evolution, ecology and even culture in an archaeological context. Through his mathematical expertise, he can test hypotheses in a more sophisticated and sensitive way than by just looking at objects.
Another important area of MacLeod's research is on extinctions, a topic of great concern due to the modern biodiversity crisis. By bringing his geological and data-analysis skills to the question of whether extinctions happened suddenly or gradually over millions of years, he is able to provide insights into the timeline for preserving biodiversity. His research suggests that extinctions occur over a long period, which means there is still time to correct the negative impact of human culture on the biosphere. However, this window of time is limited, and he believes humanity must act soon to preserve biodiversity.
MacLeod's ability to communicate his findings effectively to the public makes his research more accessible in the sci-tech community.
Through making people aware of the facts of science, he helps them better understand the issues that affect their daily lives. As a teacher, he tries to improve people's ability to test hypotheses and find solutions in the contemporary world. "Scientific research is not an isolated endeavor but one that has real-world implications for all of us," he said.
According to MacLeod, many people began to lose interest in science quickly after school and feel intimidated by it. "I think all scientists have an obligation to demystify science, in terms that people can understand," he explained. Furthermore, he believed that one-to-one contact can have a more significant impact than remote communication through videos or other digital tools.
In addition to bridging the gap between the public and the sci-tech community, MacLeod also attaches great importance to exchanges in his professional circle. He has created and maintained the Paleonet system of listservers, and a website (http://paleonet.org/) designed to enhance electronic communication among palaeontologists.
MacLeod has been in China for several years at the invitation of various Chinese researchers. His interest in China began when he was invited to visit and deliver lectures at the Nanjing Institute of Geology and Palaeontology, Chinese Academy of Sciences in 2009. Since then, he had visited China almost every year until 2018, when he was offered a position at NJU to work on a large-scale project involving the collection and dissemination of geological data.
Professor MacLeod believes face-to-face interactions between scientists and colleagues are crucial for advancing science. He hopes to see more Chinese scholars visiting the West and vice versa, not just for short visits but for longer-term collaborations.
Recently, MacLeod and a group of colleagues at NJU, started a collaborative alliance with universities in the UK and Switzerland, aiming to deepen and broaden their interactions and link them more firmly to what they are doing in Nanjing. This alliance aims to enhance more people-to-people exchanges in academic fields between China and the West.
According to MacLeod, the brightest minds are scattered everywhere geographically. "Scientists are very clear about the value of international cooperation within science," he said, adding that science can transcend political, philosophical, social and economic barriers and contribute to broader international cooperation.