Special Project of AI for Science Unveiled
In its latest moves to promote the use of AI in frontier sci-tech R&D, China has launched the deployment of a special project of AI for Science.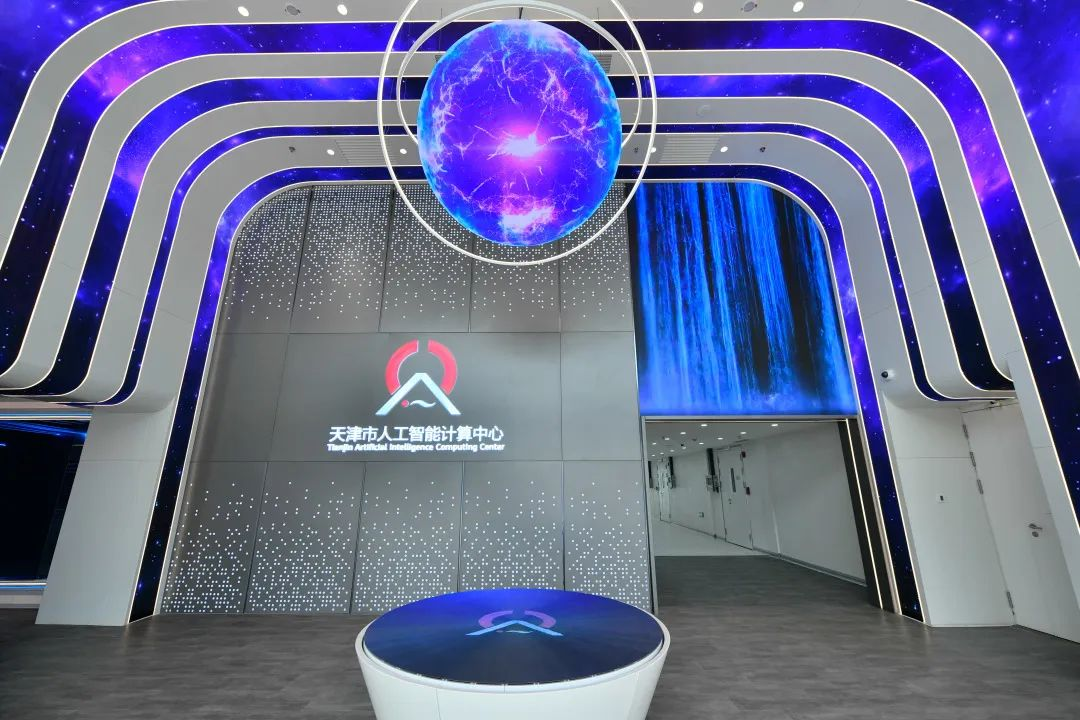 Photo shows a view of the recently inaugurated Tianjin Artificial Intelligence Computing Center.
The project, jointly launched by the Ministry of Science and Technology (MOST) and the National Natural Science Foundation of China (NSFC), will focus on key problems in basic disciplines, such as mathematics, physics, chemistry and astronomy, as well as R&D needs in key fields, such as drug discovery, gene research, biology breeding and new materials R&D.
It is tasked with advancing the innovation of AI models and algorithms for major scientific problems, developing a batch of specialized platforms for typical R&D fields, and laying out a system for frontier sci-tech R&D.
Under the project, MOST will accelerate the construction of a national open innovation platform for the new generation of AI public computing power.
The heterogeneous and integrated development of high-performance computing centers and intelligent computing centers will be encouraged.
Meanwhile, research entities will be encouraged to provide open access to their scientific data in the principle of classification and gradation.
Now, AI for science has become a new frontier for AI. The project will further enhance system layout and overall guidance, so as to promote the deep integration of AI and sci-tech R&D, advance the opening and convergence of resources, and boost innovation capabilities, said an official from MOST.
The ministry pledges to pool together interdisciplinary R&D teams, promote the establishment of an innovation consortium, and build international academic exchange platforms to address common human scientific challenges, including cancer diagnosis and treatment, and the climate crisis.
Experts believe that AI has become an important tool in sci-tech R&D, while AI for Science is expected to become a driving force in revolutionizing the paradigm of sci-tech R&D.
The project is a follow-up to the country's New Generation Artificial Intelligence Development Plan, which pledges to create an open and coordinated system for AI sci-tech innovation, and deploy major sci-tech projects in a forward-looking vision.